Products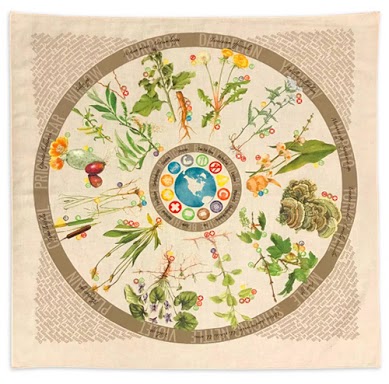 Foraging Field Reference Bandana
$11
The Foraging Bandana was designed in cooperation with some of the finest foraging instructors. It lists the 12 most common plants/fungus of North America, including their common and scientific names. The field uses of all 12 plants/fungus are listed using part indicator icons on each plant illustration. The bandana also includes the "5 Steps of Identifying Edible Plants" by Samuel Thayer and "Rules and Ethics of Foraging" by Mark "Merriwether" Vorderbruggen.
Designed as a field aid and emergency reference the 22″ x 22″ square, 100% cotton bandana features 12 wild, edible, and medicinal plants with both their common and scientific names.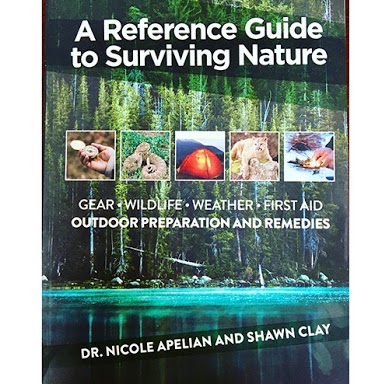 A Reference Guide to Surviving Nature by Nicole Apelian
$19.99
A must-have in your pack! This easy to read guide will help outdoor first-timers to well-seasoned campers and hikers.
Read this book and gain the confidence to get you and your loved ones outdoors. The authors cover the basics of emergency preparedness, including what gear you should carry on you for the safety of you and your family. Learn the basics of fire, shelter, water, food, first aid, and signaling. Read about the various plant, insect, animal, and weather threats that may affect you, coupled with color photos for easy identification. We cover both modern and natural suggestions for field medicine. A perfect gift for any adult or child who wants to get outside!
The Lost Book of Herbal Remedies
$37
New Field Guide Makes It Easy To Discover Backyard Remedies
You'll find 800+ beneficial plants and remedies in "The Lost Book of Herbal Remedies", recipes of tinctures, teas, decoctions, essential oils, syrups, salves, poultices, infusions and many other natural remedies that our grandparents used for centuries. What is unique about this book is that we've been able to select only the ones proven to have a powerful effect.
What's also special about this book is that it has between 2 and 4 high definition, color pictures for each plant and detailed identification guidelines to make sure you've got the right plant.